Recycling your excess wire? Start here.
Of all the grades of recycled metal at Sahd Metal Recycling, insulated copper wire is one of the most confusing and interpretive commodities. We often know good wire when we see and feel it, but training internally and communicating quality differences to customers can sometimes be challenging.
At its most basic level, with very few exceptions, insulated wire only exists in importance based on the content of the copper in the wire. Copper is a fairly dense material; any electrician that runs wire for lengths will tell you how heavy it can be!
The bend test is a very simple way to tell if your wire is high or low grade. If there is a stiffness to the bend, it is probably #1 insulated copper wire. If it is soft and doesn't have much resistance or rolls very easily into a ball, the copper content will be very low and hence have low pricing value.
What is copper wire scrap?
We are proud members of the Institute of Scrap Recycling Industries (ISRI) www.isri.org and the association has a comprehensive circular with specifications for every recyclable material imaginable! Here is how that publication defines Insulated Copper Wire Scrap:
Insulated Copper wire scrap shall consist of No. 1 bare, uncoated, unalloyed copper wire (see Barley), not smaller than No. 16 B & S wire gauge (unless a smaller wire gauge is mutually agreed upon), with various types of insulation. To be sold on a sample or recovery basis, subject to agreement between buyer and seller.

ISRI Definition of Insulated Copper Wire Scrap
The last part of that description explains why the pricing and quality control are so difficult on this item—there are so many types of wire, and the value is solely based on copper recovery—a recovery that is not obvious due to it being shielded by rubber.
How to find out how much your wire is worth
When you visit us at our scrapyard in Columbia, PA, we will buy #1 copper wire, #2 copper wire, or communications wire. In reality, there are countless categories and classifications. If you can strip the wire yourself and create either bare brite copper wire (single strand no "hair" wire, all bright orange), then you can upgrade the price you will get. As a tip, the hotter the insulation, the easier it is to come off–summertime sun does wonder! A regular utility knife or nailing it on the wall and stripping with a knife works–at our facility, we have a machine that will put a strip through the wire, and we then go back and peel off the insulation–whatever makes it easier for you!
Short of stripping the wire, here is a basic prioritization of wire by value:
Thick, usually black but sometimes yellow, orange, or brown MCM cable. It's easy to strip, and the copper content is all orange.
Coded THNN wire, usually waxy insulation not dull, 80% plus copper content all orange.
Romex orange, yellow and white wire low to mid 60% recovery all orange strands with inner wrappings. (Gummy exterior rubber is not included in this category)
Thick copper plated with a grey color, thin hair wire, welding lead, and extension cords are all in the #2 insulated wire category.
Communications and data wire, telephone wire.
Very low-grade speaker wire, adapter wire, all without ends
Any item with less copper or extra attachments and ends has too much noncopper content to be anything but lite iron priced. Examples include CATV wire, Christmas lights, and other low-grade copper items.
Wire Classifications
The following is a list of our vendors' classifications that will give you a comprehensive listing of the wire types.
ICW #1 90% Insulated Copper Wire #1 90%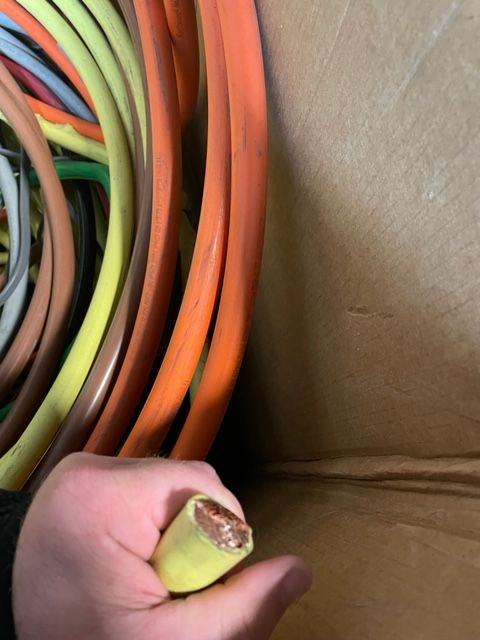 Insulated Copper Wire that recovers 90% and above. #1 wire must be unplated, just bare copper.
Electrician Code: 250 MCM & Above
NO BRASS OR TIN PLATE CONNECTORS!
ICW #1 85% Insulated Copper Wire #1 85%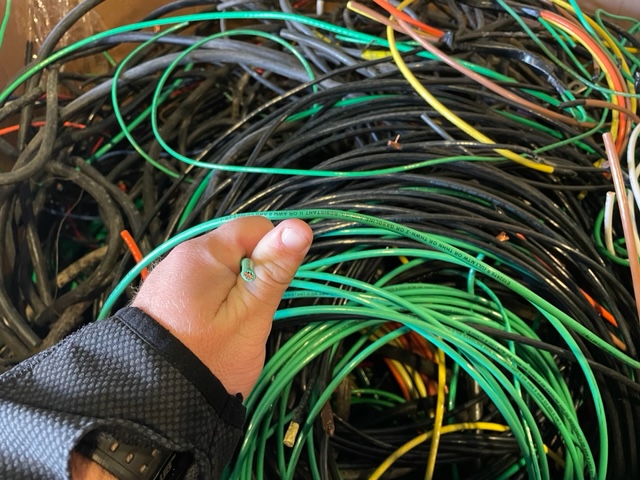 Insulated Copper Wire that recovers 85%. #1 wire must be unplated just bare copper.
Electrician Code: 4 Gauge to 4 OTT
NO BRASS OR TIN PLATE CONNECTORS!
ICW #1 80% Insulated Copper Wire #1 80%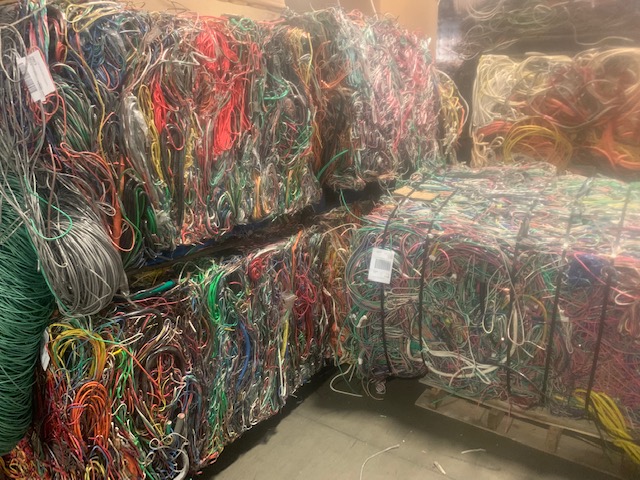 Insulated Copper Wire that recovers 80%. #1 wire must be unplated just bare copper.
Electrician Code: THHN Up to 4 Gauge.
NO BRASS OR TIN PLATE CONNECTORS!
NO ALARM CABLE IS ROMEX
ROMEX Insulated Copper Wire #1 65%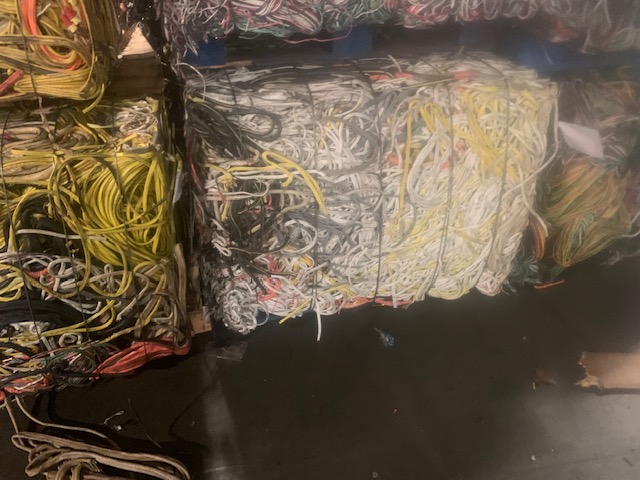 Insulated Copper Wire that recovers 65%. #1 wire must be unplated, just bare copper. Electrician Code: ROMEX
Double Wrapped Wire Insulated Copper Wire #2 75%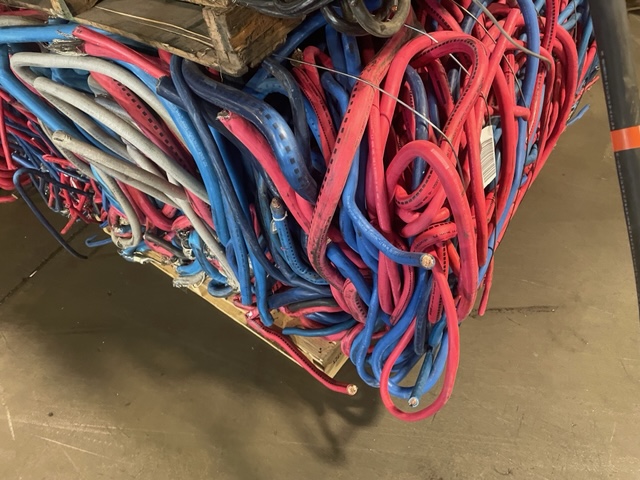 Insulated Copper Wire that recovers 75% is plated with tin.
Thick Gauge.
ICW #2 65%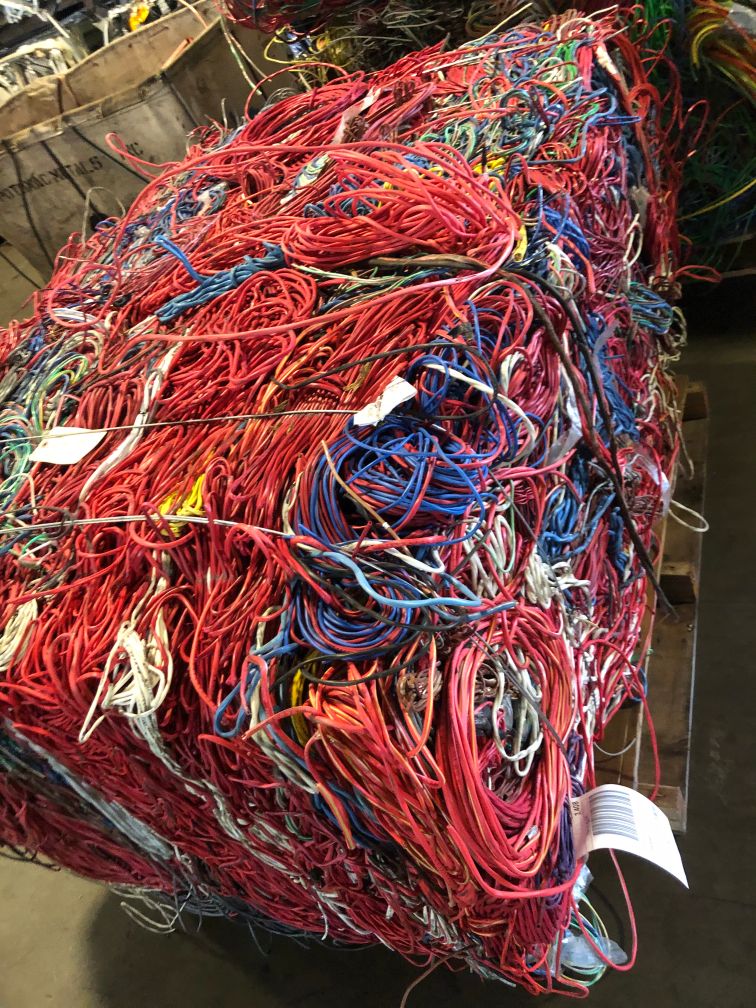 Insulated Copper Wire that recovers 75% is plated with tin.
Wire From AC Units Icw #2 55%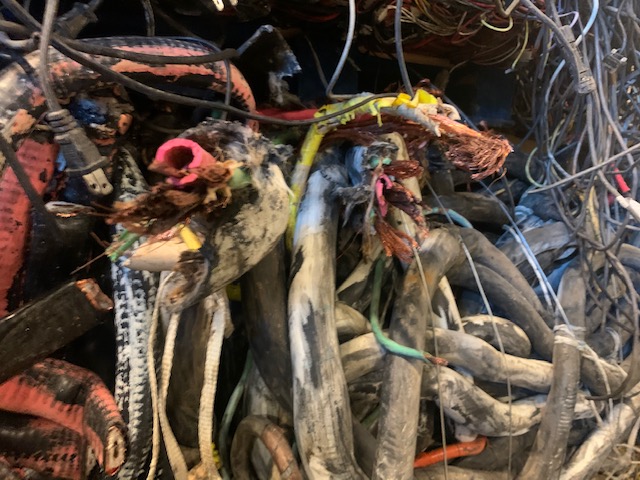 Insulated Copper Wire that recovers 55% is plated with tin. Double insulated.
Communication Wire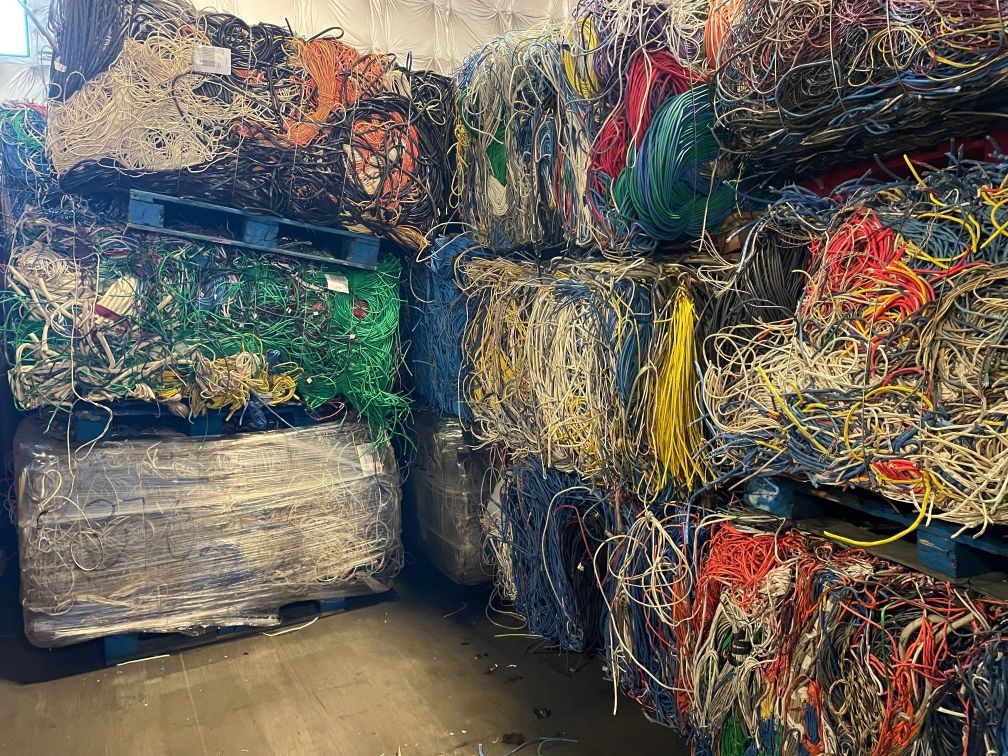 Same as cat 5 and 6, typical telephone wire.
Low-Grade Wire & Extention Cords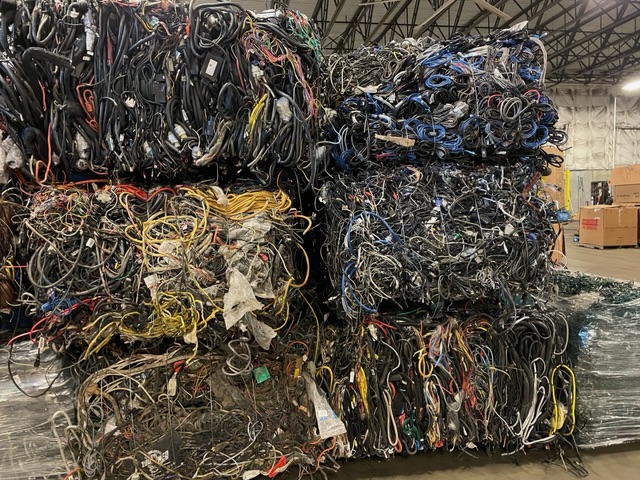 Household wires. Extension Cords. NO ADAPTERS or heavy connectors
The pictures above comprehensively list the better versions of #1 and #2 insulated copper wire, all gauged, valued, and priced on copper content within. There are countless other variations of wire, copper content material such as aluminum shielded THNN wire (aluminum BX cable), steel shielded THNN wire (BX cable), electric motors, transformers, ballast, sealed units, etc. All are just different versions of the same thing–metal with a copper content that will determine its value.
We are here to help you recycle your scrap wire
At Sahd Metal Recycling, you can send us pictures of your material before your visit, and we can give you an evaluation. If you prefer, check out our website for scrap metal price listings first and then come in and show us your wire and if it's higher quality, we will give you a higher price. Because we conduct our business in an open, honest, and transparent manner, we will always have pricing on our website, pay for extra quality and quantity, and can even offer customers with a higher volume of activity a pricing formula that is pegged to the London Metal Exchange copper price. Kitcometals.com provides an app to track copper, aluminum, and nickel pricing for free at any time on your phone. This puts the power in your hands to know the current value of the commodity, and with your pricing formula, you will always know when to sell.
In summary, the harder to bend, the better. The more orange the wire is inside, the better. The fewer attachments, the better. At our scrapyard, we are here to help you get the most money for your metal; nowhere is knowledge more important than grading insulated copper wire!