If you are a company involved in the manufacturing of products, you are sure to find that you incur a lot of scrap metal byproducts throughout your day to day operations.
Whether it is scrap that is generated from manufacturing processes, obsolete inventories, contractors' metal scrap, equipment removal, or demolition—whatever you have piling up in your warehouse, if you are in the industry and looking for scrap recycling near you, we have a solution for you.
At Sahd Metal Recycling, we are committed to providing you with the best industrial metal recycling programs in the area.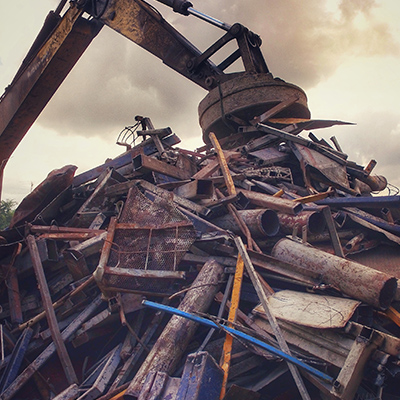 ELEMENTS OF OUR PROGRAM INCLUDE:
24 HOUR SERVICE GUARANTEE—We Are Ready When You Are
We offer convenient 24-hour roll off container service to the Lancaster, York, and Harrisburg areas, so you are never kept waiting.
FORMULA PRICING—Take the Guesswork Out of Current Market Prices
We have established formula pricing that fluctuates with the metal market, which allows us to take the guesswork out of the value of your scrap so that you get the best return for your materials before you call in your container.
RIGHT CONTAINERS AND TRUCKS FOR THE JOB
We have custom sized containers to meet your individual needs, from 40-yard roll offs to stake body loaded 3-foot containers.
WE MAKE GETTING PAYMENTS AND RECORD KEEPING A BREEZE
We provide prompt, consistent payment with proper ticketing and monthly statements, along with record keeping for municipality recycling reporting.
WE ARE IN THIS TOGETHER
At Sahd, we offer consultation and build relationships to help round out your entire recycling program, with the ultimate goal of increasing the value of your scrap and lowering the costs of your waste.